Graduate Certificate in Human Genetics and Genomics – Online
Graduate Certificate in Human Genetics and Genomics – Online​
Overview
Curriculum
Accreditation
Admissions Requirements
Tuition & Fees
Overview
At a Glance
Duration:
In as little as 8 months.

Start Dates:
SUMMER: May 9th, 2022
FALL: SEPTEMBER 6TH 2022

Graduate Certificate For Professionals in Human Genetics and Genomics
This online graduate certificate in human genetics and genomics covers the latest advances and is designed for the bioscience industry and healthcare professionals who wish to gain expertise in the rapidly growing field of applied human genomics. This executive education program includes a strong emphasis on genetic involvement in disease as well as advanced genomic diagnostic technologies and therapeutics. You will gain familiarity with DNA testing for paternity, ancestry, and forensic purposes. Upon successful completion, you will be able to critically analyze, translate, and apply genomics in education, research, and practice.
Healthcare professionals increasingly are benefiting from having a solid understanding of genetics and genomics given the rapid advancement and use of genomics in virtually every area of healthcare. Students with continuing interest in genetics and genomics can apply the certificate's 12 credits toward earning a Master of Science in Human Genetics and Genomics (MSHGG) at SCU.
ONLINE STRUCTURE
The 100% online structure allows students to participate whenever or wherever they have access to a computer and the internet, there are no set classroom attendance times. Courses do have weekly requirements.
CLINICAL AND APPLIED CURRICULUM
Coursework covers advances in genomics testing and therapies and their impact on clinical practice, drug discovery, and development.

TUITION REIMBURSEMENT PROGRAMS
Many employer education programs cover a portion or all of the tuition or students can utilize Federal Financial Aid. Inquire to learn more.
ONLINE LEARNING ORIENTATION
Orientation for online learning is provided. For those new to this style of education, you'll receive the guidance, support and tools you need to succeed.

Advanced Standing for Certificate in Human Genetics and Genomics Graduates
Students who have previously earned the Graduate Certificate in Human Genetics and Genomics with a minimum cumulative GPA of 3.0 are eligible for Advanced Standing in the Master of Human Genetics and Genomics (MSHGG) program. All courses taken while enrolled in the Graduate Certificate will apply toward the MSHGG.
Be a Part of a Growing Healthcare Movement
Scientists and thousands of other professionals are using discoveries in genetics to revolutionize the world. This means careers in genetics and genomics are growing. Become a difference-maker when you attend SCU.
Curriculum
Get to Know Your Human Genetics and Genomics Certificate Program
SCU's Human Genetics and Genomics Certificate Program is designed for professionals seeking an increased understanding of the rapidly growing field of genetics and genomics. The certificate is also valuable to healthcare professionals who wish to further their knowledge and expand their opportunities. The Human Genetics and Genomics Certificate Program provides state-of-the-art knowledge in genetics and genomics and students will understand epigenetics as well as be exposed to the ethical, legal, and social implications (ELSI) of applied genomics. 
Students Will Learn About the Following Areas
Classical Genetics Knowledge: Graduates will state key concepts in human development, Mendelian inheritance, population genetics, molecular cell biology, genetics, genomics, and the relationship between genotype and phenotype in both health and disease.
Fundamental Technology Knowledge: Graduates will explain the theory and practice of basic and advanced molecular genomic technologies.
Modern Genomics Knowledge: Graduates will demonstrate a thorough understanding of genome structure, function, annotation, sequence analysis, and clinical manifestations of genetic aberrations.
Information Literacy: Graduates will apply technology for information gathering and be able to assess scientific literature and genetic test results.
Analytical and Critical Thinking Skills: Graduates will engage in critical thinking, reflection, and problem-solving in relation to current issues in genomics.
Communication Effectiveness: Graduates will professionally construct and express their ideas, thoughts, and concepts through written and verbal communication.
Bioethics: Graduates will demonstrate the ability to critically analyze and apply ethical considerations to complex issues and dilemmas in genomics research and clinical practice.
Program At-A-Glance
Curriculum Summary
Total Credits: 12

| | |
| --- | --- |
| Title | Credits |
| Introduction to the Human Genome | 3 |
| Population Genetics and Ancestry Analysis | 3 |
| Structure and Function of the Human Genome | 3 |
| Online Resources for Research and Clinical Genomics | 3 |
| Total | 12 |
Learning Outcomes
At SCU we want students to understand when they start the program what they will know, be able to do, or value as a result of taking a course or completing the program.

Accreditation
Accreditation is the gold standard for communicating the quality and performance of academic programs.
Institutional Accreditation
Accreditation confirms that SCU programs, faculty, resources and partnerships are meeting or exceeding national standards for education. Southern California University of Health Sciences is accredited by WASC Senior College and University Commission (WSCUC), 1001 Marina Village Parkway, Suite 402, Alameda, CA 94501. Phone: (510) 748-9001.
Admissions Requirements
Admissions Requirements
Applicants for the certificate must meet the following admissions standards. Exceptions are made on an individual basis.
A completed bachelor's degree from an accredited institution. While applicants typically have degrees in biology, biochemistry, chemistry, physics, or other related fields, applicants with degrees in other fields of study will be considered.
Undergraduate GPA of 2.7 on a 4.0 scale.
Application Deadlines
To ensure an admission decision prior to the desired start term, applicants are encouraged to submit their application, all application documents and supporting documents three to six months before their intended start date.

SCU admits students on a rolling basis.
International Students
SCU welcomes applications from qualified students from other countries. The general admission requirements are identical for all applicants, regardless of citizenship. However, immigration regulations, varying educational backgrounds, and financial considerations require additional procedures necessary for international students.

For additional information please visit our International Students page.
Tuition & Fees
Tuition and Fees
$5,400* tuition to complete the program.
SCU distinctive Fixed Rate Tuition Guarantee for degree programs provides students with confidence in planning for their educational investment.
Fixed Tuition Guarantee Benefits:
Your per term rate is guaranteed for the scheduled duration of your program**
No tuition price uncertainty
Plan your finances in advance
If you would like to learn more about the Fixed-Rate Tuition Guarantee, please contact the Office of Financial Aid at FinancialAid@scuhs.edu.
*Tuition rate reflected above represents the fixed rate for a student entering during the 2021-2022 academic year. Tuition rates are subject to change and may not be reflected on this website or other SCU materials. Please contact us for the most updated information.
**Some limitations apply. View the Fixed Rate Tuition Guarantee page for more information
Graduate Certificate in Human Genetics and Genomics – 2 Terms
| | | | |
| --- | --- | --- | --- |
| Term | Tuition* | Program Fees | Total Term Cost* |
| 1 | $2,700 | $100 | $2,800 |
| 2 | $2,700 | $100 | $2,800 |
| Totals | $5,400 | $200 | $5,600 |

*Tuition is charged at $450 per credit.
**Program fees listed are for the 2021/2022 academic year and are subject to change. Program fees include charges for technology.
***Books, supplies, and other equipment not included in this tuition and fee schedule may be required for this program.

Start Making a Difference in Healthcare Today
You wouldn't be looking at this program if you weren't interested in using discoveries in genetics and genomics to revolutionize the world. Your dedication and enthusiasm for the growing movement toward genomics becoming a fixture in our lives are what make you the perfect fit for SCU. Now, begin to discover why we're the perfect fit for you.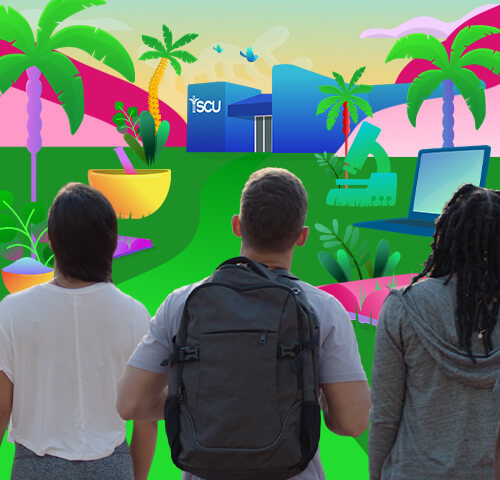 The SCU Model of Interprofessional Education
Our approach to Interprofessional Education is unique. In California and across the country. Here modern medicine unites with ancient and traditional healing arts to create an environment of engagement. SCU's groundbreaking IPE model combines curriculum, clinic, community, and clubs to help you develop a broader base of knowledge and gain a deeper appreciation for different perspectives on care. Which leads to a seamless transition from student to practitioner.
We bring together aspiring students from different disciplines so you can learn and excel side-by-side. The depth and breadth of this dynamic experience will prepare you to one day take the lead in a collaborative, interprofessional practice.
View our application requirements above or fill out a request for information to start speaking with an enrollment advisor today.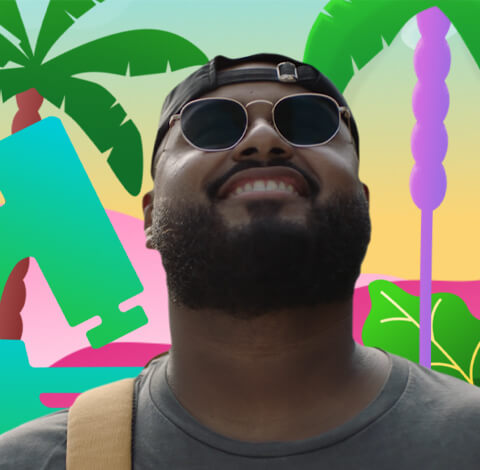 Students at SCU have many financial assistance opportunities available to them in order to cover their educational expenses. It is the policy of the Financial Aid Office to assist our students as much as possible to afford their education. Talk with a financial counselor by calling (562) 947-8755 ext 766 or click here to learn more
Fixed Tuition Guarantee Benefits:
Your per term rate is guaranteed for the scheduled duration of your program*
No tuition price uncertainty
Plan your finances in advance
Virtual Experiences At SCU
It's not always possible to come to campus. However, there are a variety of ways to see buildings and spaces, interact with current students, and ask staff questions no matter where you are. Check out our virtual experiences to make connections and learn what it is like to be part of the University.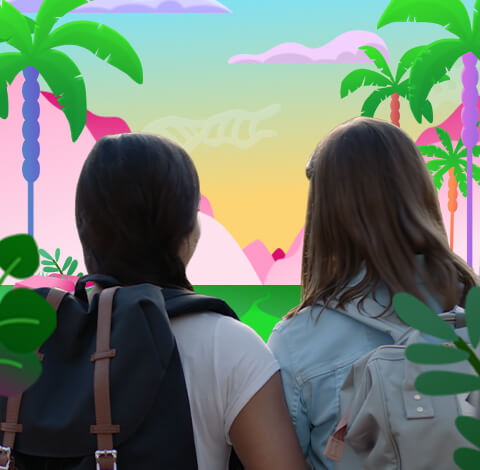 By submitting this form, I authorize and agree that a representative of Southern California University of Health Sciences can contact me about educational services and future offers by email, phone and/or text messaging at the email and telephone number provided above using automated technology for calls or text messages. Message and data rates may apply. I understand that consent is not required to purchase any goods or services from this school and that my consent can be revoked at any time by emailing info@scuhs.edu. All information provided shall be subject to our privacy policy.