Physics II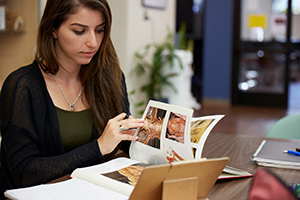 Description: This is the second course of a two-term algebra-based sequence in general physics focusing on thermodynamics, electricity, magnetism and optics. Topics will include, but not be limited to; kinetic theory of gasses, thermodynamic processes, waves, electric fields, flux and force, electricity, circuits, magnetism, electromagnetic interactions, induced currents, lenses and mirrors. Students will be able to apply physical laws and principles to practical problems relevant to several scientific fields. Furthermore, the student will understand how observation and experimentation create testable scientific theories and thus offer a strong foundation in problem solving strategies. Students will conduct experiments in lab and submit pre-lab and post-lab assignments describing the relevance of laboratory activities. The laboratory course compliments the theories and concepts discussed in lecture by utilizing hands-on examples.

Registration for this course includes lecture (PHYS216) and lab (PHYS216L).
Upcoming 100% In-Classroom Course Offerings:
Aug. 31, 2018 - Sep. 29, 2018 (Friday/Saturday)
Sep. 22, 2018 - Oct. 17, 2018 (Saturday/Sunday)
Nov. 19, 2018 - Dec. 19, 2018 (Monday/Tuesday)

Prerequisites: High School Diploma or equivalent; Physics I
Lecture Hours: 45
Lab Hours: 30
Total Units: 4
Course Format: All Accelerated Science Courses take place in 4 or 5 weeks. Classes and laboratories are offered in many formats such as daytime, weekend, and hybrid. All courses repeat regularly, giving many opportunities to complete the course(s) you need.
Classes fill quickly, so please do not wait to apply. Students are registered on a first-come, first-served basis. All courses are listed in SCU publications and the application regardless of the current number of registrants. Registration is not confirmed until an email is sent. If you do not receive a confirmation email, please confirm registration by emailing [email protected].