Organic Chemistry I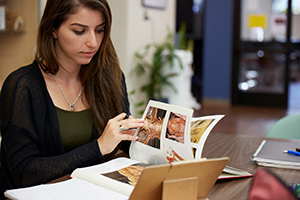 Description: The course will begin with a review of some of the major concepts in inorganic chemistry. The chemistry of carbon compounds will be distinguished from inorganic chemistry. The various classes of aliphatic and aromatic compounds will be examined. The diversity of functional groups will be explored with regard to reactivity and mechanism. Nucleophilic and electrophilic reaction mechanisms will be stressed. Stereochemistry will be explored. Concepts of hydrophobicity and hydrophilicity will be examined in relation to extraction, phase partitioning, absorption and chromatography. Biochemical and physiological analogies will be reviewed.

Registration for in-classroom or hybrid course offerings include lecture (OCHM311) and lab (OCHM311L).
Upcoming In-Classroom Course Offerings (Lecture and Lab):
Oct 19, 2019 - Nov 13, 2019 (Saturday/Sunday)

Upcoming Hybrid Course Offerings (Lecture Online with 4-day Intensive In-Classroom Lab):
Oct 17, 2019 - Nov 13, 2019 (in-classroom lab MTW 11/4 through 11/6 (8am-5pm), Thursday 11/7 (8am-10:30am))

Highly Recommended Prerequisite: General Chemistry II (CHEM216 and CHEM216L) or equivalent
Lecture Hours: 45
Lab Hours: 0 (online lecture only) or 30 (in-classroom and hybrid)
Total Units: 3 (online lecture only) or 4 (in-classroom or hybrid courses that include lab)
Course Format: Accelerated Science Courses take place in 4 or 5 weeks. Classes and laboratories are offered in many formats such as daytime, nights, weekends, in-classroom, hybrid (classroom and online), and 100% online. All courses repeat regularly, giving many opportunities to complete the course(s) you need.
Classes fill quickly, so please do not wait to apply. Students are registered on a first-come, first-served basis. All courses are listed in SCU publications and the application regardless of the current number of registrants. Registration is not confirmed until an email is sent. If you do not receive a confirmation email, please confirm registration by emailing [email protected].