Human Physiology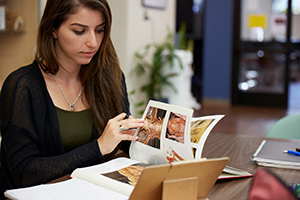 Description: This course is designed primarily for health sciences programs including medicine, physician assistant, chiropractic, dental hygiene, pharmacy, nursing, physical therapy, sports and leisure studies, and other medical related fields. It is an in depth study of human function. Special attention is given to the abnormal as well as the normal functional state of the organ systems including integumentary, skeletal, muscular, nervous, endocrine, cardiovascular, lymphatic, respiratory, digestive, urinary and reproductive systems. The laboratory experience includes selected exercises that emphasize the interrelationships between structure and function.

Registration for in-classroom and hybrid course offerings include lecture (BIO261) and lab (BIO261L).
Upcoming In-Classroom Course Offerings (Lecture and Lab):
Sep 23, 2019 - Oct 16, 2019 (Monday/Tuesday)
Nov 16, 2019 - Dec 18, 2019 (Saturday/Sunday)

Highly Recommended Prerequisite: Human Anatomy (BIO251 and BIO251L) or equivalent
Lecture Hours: 45
Lab Hours: 0 (online lecture only) or 30 (in-classroom and hybrid)
Total Units: 3 (online lecture only) or 4 (in-classroom or hybrid courses that include lab)
Course Format: Accelerated Science Courses take place in 4 or 5 weeks. Classes and laboratories are offered in many formats such as daytime, nights, weekends, in-classroom, hybrid (classroom and online), and 100% online. All courses repeat regularly, giving many opportunities to complete the course(s) you need.
Classes fill quickly, so please do not wait to apply. Students are registered on a first-come, first-served basis. All courses are listed in SCU publications and the application regardless of the current number of registrants. Registration is not confirmed until an email is sent. If you do not receive a confirmation email, please confirm registration by emailing [email protected].