Human Biology II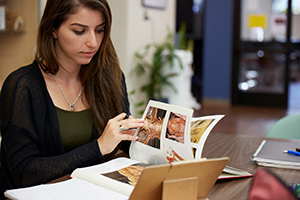 Description: This course is the second in a two part series covering a general study of human body, emphasizing basic concepts of human biology suitable for health science majors and as an elective for non-science majors. Concepts to be covered in this second part include body organ systems: the cell biology of skeletal and muscular systems, neurons and the nervous system, the endocrine system and related diseases such as Diabetes Mellitus, the cardiovascular and lymphatic systems with emphasis on major cardiovascular diseases, body defense mechanisms against infectious diseases, the respiratory system function at a cellular level, the digestive system and nutrition with emphasis on the obesity epidemic, cell biology of the Urinary and reproductive systems covering major sexually transmitted diseases such as AIDS.

Registration for this course includes lecture (BIO246) and lab (BIO246L).
Upcoming In-Classroom Course Offerings (Lecture and Lab):
Oct 4, 2019 - Nov 6, 2019 (Friday/Saturday)

Highly Recommended Prerequisite: Human Biology I (BIO241 and BIO241L) or equivalent
Course Format: Accelerated Science Courses take place in 4 or 5 weeks. Classes and laboratories are offered in many formats such as daytime, nights, weekends, in-classroom, hybrid (classroom and online), and 100% online. All courses repeat regularly, giving many opportunities to complete the course(s) you need.
Classes fill quickly, so please do not wait to apply. Students are registered on a first-come, first-served basis. All courses are listed in SCU publications and the application regardless of the current number of registrants. Registration is not confirmed until an email is sent. If you do not receive a confirmation email, please confirm registration by emailing [email protected].