Human Biology I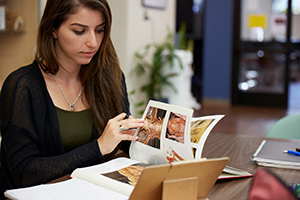 Description: This course is the first in a two part series covering a general study of human body, emphasizing basic concepts of human biology suitable for health science majors and as an elective for non-science majors. Concepts to be covered in this first part include: humans in the world of biology, cell and its chemistry, body organization and homeostasis, development through life emphasizing on mental disorders such as Autism Spectrum Disorder, chromosomes and cell division, stem cells, genetics and human inheritance, DNA and biotechnology, cancer, humans and their environment including their populations, limited resources, and pollution.

Registration for this course includes lecture (BIO241) and lab (BIO241L).
Upcoming Human Biology I Course Offerings:
Jan 5, 2018 - Feb 3, 2018 (Friday/Saturday)
Mar 3, 2018 - Mar 28, 2018 (Saturday/Sunday)
Jun 30, 2018 - Jul 25, 2018 (Saturday/Sunday)

Prerequisites: please contact the Office of Admissions for information regarding prerequisite requirements for this course.
Course Format: All Accelerated Science Courses take place in 4 or 5 weeks. Most classes and laboratories are offered on either Friday/Saturday or Saturday/Sunday in addition to some weekday offerings. All courses repeat regularly, giving many opportunities to complete the course(s) you want.