General Chemistry II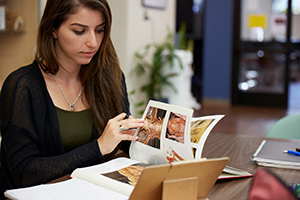 Description: The General Chemistry II course further develops the concepts of chemical bonding in order to appreciate the size, shape, polarity and macroscopic behavior of molecules. The processes of oxidation-reduction will be explained, particularly as they apply to biological systems. Solution chemistry will be introduced, stressing the concepts of equilibrium and colligative properties. Acid/base chemistry, including titrimetry, buffers, and pH will be studied. Nuclear chemistry in the evolution of matter will be considered. Organic chemistry will be introduced as a corollary to concepts presented in the college chemistry course.

Registration for this course includes lecture (CHEM216) and lab (CHEM216L).
Upcoming General Chemistry II Course Offerings:
Nov 10, 2017 - Dec 16, 2017 (Friday/Saturday)
Feb 3, 2018 - Feb 28, 2018 (Saturday/Sunday)
Jun 2, 2018 - Jun 27, 2018 (Saturday/Sunday)
Jul 13, 2018 - Aug 11, 2018 (Friday/Saturday)

Prerequisites: High School Diploma or equivalent; General Chemistry I
Lecture Hours: 45
Lab Hours: 30
Total Units: 4
Course Format: All Accelerated Science Courses take place in 4 or 5 weekends. Classes and laboratories are offered on either Friday/Saturday or Saturday/Sunday depending on the course. Please contact the Office of Admissions for more details about this course.