General Chemistry II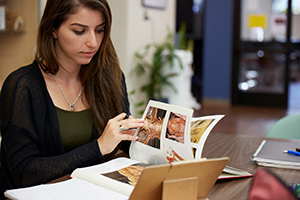 Description: The General Chemistry II course further develops the concepts of chemical bonding in order to appreciate the size, shape, polarity and macroscopic behavior of molecules. The processes of oxidation-reduction will be explained, particularly as they apply to biological systems. Solution chemistry will be introduced, stressing the concepts of equilibrium and colligative properties. Acid/base chemistry, including titrimetry, buffers, and pH will be studied. Nuclear chemistry in the evolution of matter will be considered. Organic chemistry will be introduced as a corollary to concepts presented in the college chemistry course.

Registration for this course includes lecture (CHEM216) and lab (CHEM216L).
Upcoming General Chemistry II Course Offerings:
May 31, 2018 - Jun 27, 2018 (Thursday/Friday)
Jun 2, 2018 - Jun 27, 2018 (Saturday/Sunday)
Jul 13, 2018 - Aug 11, 2018 (Friday/Saturday)
Jul 26, 2018 - Aug 22, 2018 (Thursday/Friday)

Prerequisites: High School Diploma or equivalent; General Chemistry I
Lecture Hours: 45
Lab Hours: 30
Total Units: 4
Course Format: All Accelerated Science Courses take place in 4 or 5 weeks. Most classes and laboratories are offered on either Friday/Saturday or Saturday/Sunday in addition to some weekday offerings. All courses repeat regularly, giving many opportunities to complete the course(s) you want.
Classes fill quickly, so please do not wait to apply. Students are registered on a first-come, first-served basis. All courses are listed in SCU publications and the application regardless of the current number of registrants. Registration is not confirmed until an email is sent. If you do not receive a confirmation email, please confirm registration by emailing [email protected].