General Chemistry I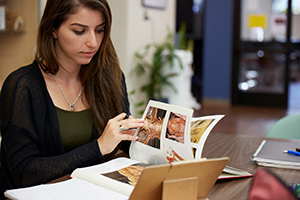 Description: The first semester of chemistry for science majors, pre-professional students, and others in science related fields. This course provides a quantitative introduction to atomic and molecular structure, states of matter, basic thermodynamics, and solutions. A number of concepts within each topic will be demonstrated and sample problems discussed. These topics will be covered at a brisk pace in lectures due to the accelerated nature of this course. Within this course, students become conversant with the scientific vernacular, chemical symbols and notation. Students will manipulate mathematical equations in order to appreciate the quantitative nature of atomic interactions. States of matter will be categorized. The Periodic Table of the Elements will be studied to illustrate chemical periodicity and bonding. The gas laws will be introduced in order to understand statistical handling of large populations of atoms and molecules. The laws of thermodynamics will be introduced, including the concepts of enthalpy and entropy.

Registration for this course includes lecture (CHEM211) and lab (CHEM211L).
Upcoming 100% In-Classroom Course Offerings:
Oct. 5, 2018 - Nov. 3, 2018 (Friday/Saturday)
Oct. 18, 2018 - Nov. 14, 2018 (Thursday/Friday)
Oct. 20, 2018 - Nov. 14, 2018 (Saturday/Sunday)

Upcoming Hybrid Course Offerings (lecture online with 4-day intensive in-classroom lab):
Oct. 18, 2018 - Nov. 14, 2018 (in-classroom lab MTW 11/5 through 11/07 (8am-5pm), Thursday-11/08 (8am-10:30am))

Prerequisites: High School Diploma or GED
Lecture Hours: 45
Lab Hours: 30
Total Units: 4
Course Format: All Accelerated Science Courses take place in 4 or 5 weeks. Classes and laboratories are offered in many formats such as daytime, weekend, and hybrid. All courses repeat regularly, giving many opportunities to complete the course(s) you need.
Classes fill quickly, so please do not wait to apply. Students are registered on a first-come, first-served basis. All courses are listed in SCU publications and the application regardless of the current number of registrants. Registration is not confirmed until an email is sent. If you do not receive a confirmation email, please confirm registration by emailing [email protected].