General Biology I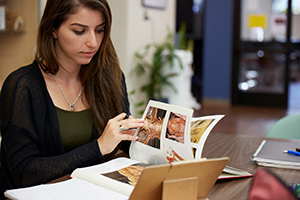 Description: This course is the first in a two part series covering a general study of life processes, emphasizing basic concepts of biology suitable as a general education elective for non-science majors. Concepts to be covered in this first part include: Scientific method, and importance of scientific literacy, biological principles of life; levels of biological organization, importance of chemistry for life; characteristics of biological molecules, the cell as a living unit, variations in cell structure, characteristics of the plasma membrane, diffusion, osmosis, active transport, other transport methods for large molecules, energy capture and transfer: photosynthesis and glucose catabolism.

Registration for this course includes lecture (BIO111) and lab (BIO111L).
Upcoming General Biology I Course Offerings:
Jan 6, 2018 - Jan 31, 2018 (Saturday/Sunday)
May 5, 2018 - May 30, 2018 (Saturday/Sunday)

Prerequisites: please contact the Office of Admissions for information regarding prerequisite requirements for this course.
Course Format: All Accelerated Science Courses take place in 4 or 5 weeks. Most classes and laboratories are offered on either Friday/Saturday or Saturday/Sunday in addition to some weekday offerings. All courses repeat regularly, giving many opportunities to complete the course(s) you want.