College Algebra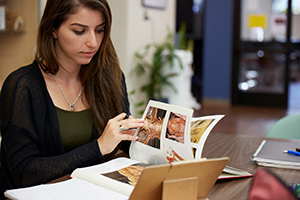 Description: This course prepares science majors for the calculus sequence and algebra based physics emphasizing basic concepts of algebra and is also suitable as a general education elective for non-science majors. Concepts to be covered in this course include: basic concepts of algebra, equations, and inequalities along with functions and graphs, polynomial and rational functions, exponential and logarithmic functions, systems, matrices and determinants, linear programming, conic sections, sequences, series, and combinatory.

Registration for this course includes only lecture (MATH111).
Upcoming In-Classroom Course Offerings (Lecture and Lab):
Nov 16, 2019 - Dec 18, 2019 (Saturday/Sunday)

Upcoming 100% Online Course Offerings (Lecture Only):
Nov 14, 2019 - Dec 18, 2019

Highly Recommended Prerequisite: Intermediate Algebra (MATH90) or equivalent
Course Format: Accelerated Science Courses take place in 4 or 5 weeks. Classes and laboratories are offered in many formats such as daytime, nights, weekends, in-classroom, hybrid (classroom and online), and 100% online. All courses repeat regularly, giving many opportunities to complete the course(s) you need.
Classes fill quickly, so please do not wait to apply. Students are registered on a first-come, first-served basis. All courses are listed in SCU publications and the application regardless of the current number of registrants. Registration is not confirmed until an email is sent. If you do not receive a confirmation email, please confirm registration by emailing [email protected].