Chemistry for Health Sciences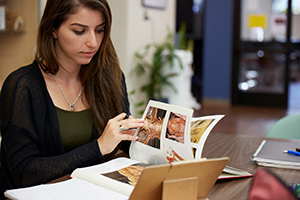 Description: CHEM351/CHEM351L is an introductory course, which is designed exclusively for Health Sciences for Pre-Nursing majors. Basic concepts in general, organic and biological chemistry are covered. The course is designed to show the centrality of chemistry between the physical and life sciences. Topics covered will include measurement and unit conversion, atomic and molecular structure of matter, solutions, acid/base chemistry, organic chemistry and structure of proteins, carbohydrates, and fats. Laboratory portion of the course provides first hand experiences that inform, illustrate, expand, and reinforce major concepts discussed in lecture.

Registration for this course includes lecture (CHEM351) and lab (CHEM351L).
Upcoming Chemistry for Health Sciences Course Offerings:
Feb 3, 2018 - Mar 7, 2018 (Saturday/Sunday)
Jun 2, 2018 - Jul 4, 2018 (Saturday/Sunday)

Prerequisites: High School Diploma or equivalent
Lecture Hours: 60
Lab Hours: 30
Total Units: 5
Course Format: All Accelerated Science Courses take place in 4 or 5 weekends. Classes and laboratories are offered on either Friday/Saturday or Saturday/Sunday depending on the course. Please contact the Office of Admissions for more details about this course.