Bio Psychology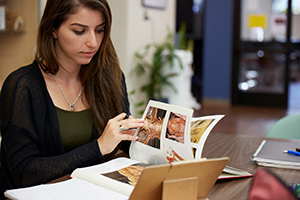 Description: This course will examine the development and function of the brain. It will assess various sensory systems, and how neural processes inform the human experience through sleep, sex, emotion, hunger, and other aspects of consciousness. An assessment of causes of brain damage and various psychiatric disorders will also be reviewed.

Registration for this course includes lecture (BIO341) and lab (BIO341L).
Upcoming Bio Psychology Course Offerings:
Mar 16, 2018 - Apr 21, 2018 (Friday/Saturday)
Jul 13, 2018 - Aug 11, 2018 (Friday/Saturday)

Prerequisites: High School Diploma or Equivalent; Psychology I
Lecture Hours: 45
Lab Hours: 30
Total Units: 4
Course Format: All Accelerated Science Courses take place in 4 or 5 weeks. Most classes and laboratories are offered on either Friday/Saturday or Saturday/Sunday in addition to some weekday offerings. All courses repeat regularly, giving many opportunities to complete the course(s) you want.