Biochemistry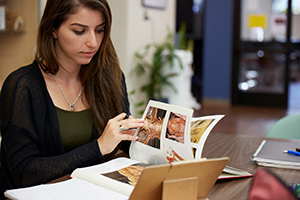 Description: Biochemistry examines the structure and function of the following biological macromolecules in the context of cellular integrity, dynamics and metabolism: carbohydrates, lipids, proteins and nucleic acids. The weekend biochemistry topics include enzymology, bioenergetics, catabolism, anabolism, regulation of gene expression, biotechnology, and hormone regulation of mammalian metabolism and the pre-biotic evolution of life on earth. This course is designed to enhance, deepen, and further integrate knowledge of the subject by developing different problem solving skills and conceptual organization.

This course will serve as an extension of organic chemistry, in that a thorough understanding of bio-macromolecules will be achieved. The structure, function, and mechanism of polymerization will be investigated as pertains to proteins, carbohydrates, and nucleic acids. Metabolic processes will be studied, including glycolysis, the citric acid cycle, electron transport and oxidative phosphorylation. A goal will be to comprehend these complex biochemical processes with a rigid mechanistic approach, similar to that of organic chemistry.

Registration for this course includes lecture (BIO322) and lab (BIO322L).
Upcoming 100% In-Classroom Course Offerings:
Aug. 25, 2018 - Sep. 19, 2018 (Saturday/Sunday)
Oct. 20, 2018 - Nov. 14, 2018 (Saturday/Sunday)
Nov. 9, 2018 - Dec. 15, 2018 (Friday/Saturday)

Prerequisites: High School Diploma or equivalent; General Chemistry I and II, and Organic Chemistry I
Lecture Hours: 45
Lab Hours: 30
Total Units: 4
Course Format: All Accelerated Science Courses take place in 4 or 5 weeks. Classes and laboratories are offered in many formats such as daytime, weekend, and hybrid. All courses repeat regularly, giving many opportunities to complete the course(s) you need.
Classes fill quickly, so please do not wait to apply. Students are registered on a first-come, first-served basis. All courses are listed in SCU publications and the application regardless of the current number of registrants. Registration is not confirmed until an email is sent. If you do not receive a confirmation email, please confirm registration by emailing [email protected].