Anatomy & Physiology I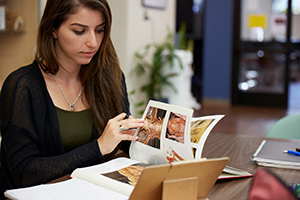 Description: This course is the first in a two part series covering gross and microscopic structure of human body and basic understanding of physiological mechanisms. The course provides thorough analyses of organization of human body including chemical, cellular and tissue levels of organization; covering support and movement of the body including the integumentary system, bones and skeletal tissue, the human skeleton, joints, muscle tissue and the muscular system; regulation and integration of the body including the endocrine system; and the systems required for body maintenance including digestive system and the principles of nutrition, metabolism, and energy balance . Laboratory includes work with microscope, Anatomage table, human body models, and cadavers. Accepted as transfer credit by numerous colleges and universities.

Registration for this course includes lecture (BIO221) and lab (BIO221L).
Upcoming Anatomy & Physiology I Course Offerings:
Jan 6, 2018 - Jan 31, 2018 (Saturday/Sunday)
Mar 3, 2018 - Mar 28, 2018 (Saturday/Sunday)
Mar 16, 2018 - Apr 21, 2018 (Friday/Saturday)
May 5, 2018 - May 30, 2018 (Saturday/Sunday)
Jun 30, 2018 - Jul 25, 2018 (Saturday/Sunday)

Prerequisites: High School Diploma or Equivalent
Lecture Hours: 45
Lab Hours: 30
Total Units: 4
Course Format: All Accelerated Science Courses take place in 4 or 5 weeks. Most classes and laboratories are offered on either Friday/Saturday or Saturday/Sunday in addition to some weekday offerings. All courses repeat regularly, giving many opportunities to complete the course(s) you want.